Comparing Potty Training Products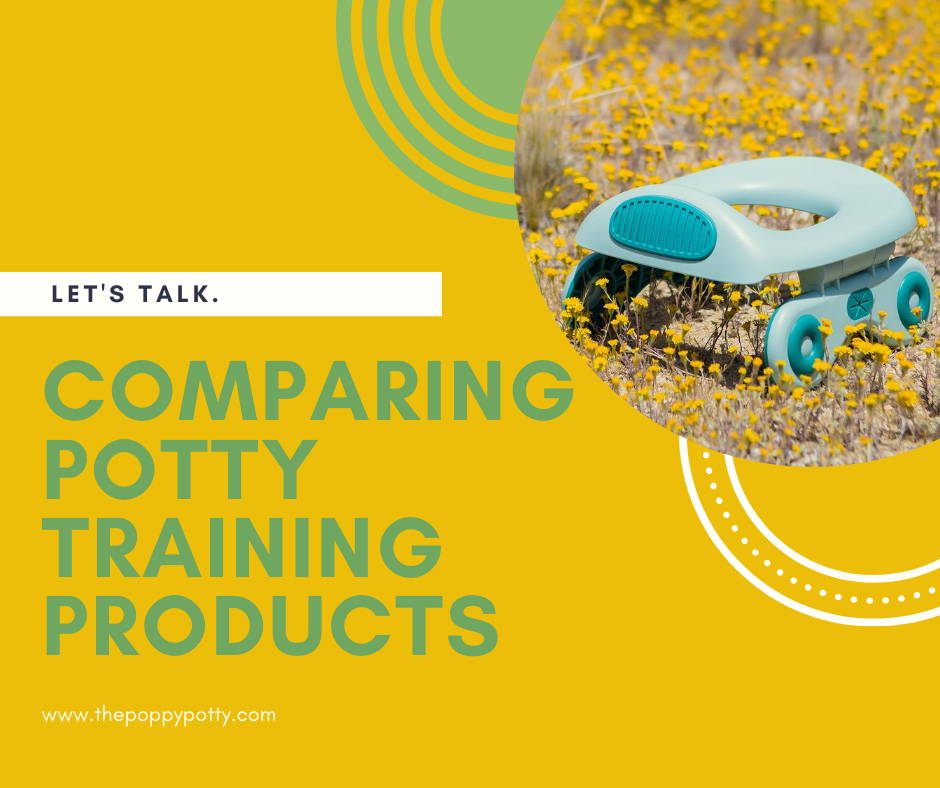 There are many options when you search for a portable potty on the internet, and we wanted to take a minute to go over some different products that you'll find on one of our favorite shopping sites, amazon.com.

Search for portable potty for toddler travel and you will see a Poppy Potty, along with a Potty Urinal and a Portable Potty Training Seat and more. Could potty training get any more confusing? What is the difference with these products, and which should you choose??

You'll need to think about the scenario that you will be using your portable potty for toddler travel.

Questions to Ask Yourself:
Will it just be for quick trips out?
What stage of potty learning is your child in?
What age are they?
How much do they weigh?
Do you want to be able to use it in a variety of situations?
Not just one or two?

Let's go over the some products and their differences.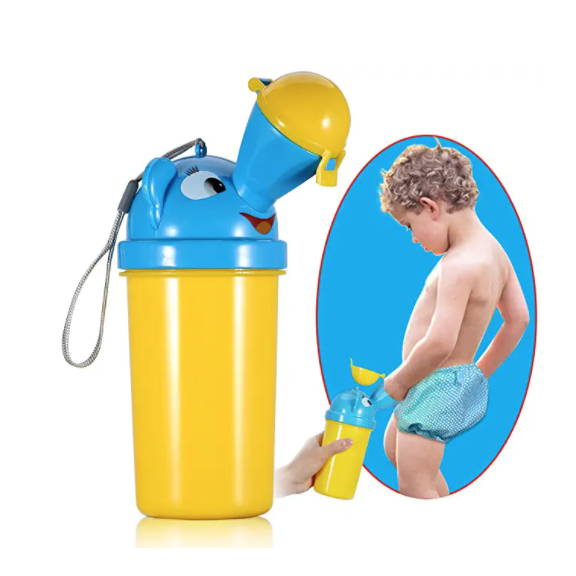 This is great if your child is good at standing still when they go number 1, but of course won't cover any number 2 scenarios. They have a version for boys and girls, and it can fit in your bag easily as it's the size of a drinking cup. Just make sure the kids don't try to drink from it!! It's definitely portable and easy to carry, but could be hard to keep the kids still for it, and will only work for pee.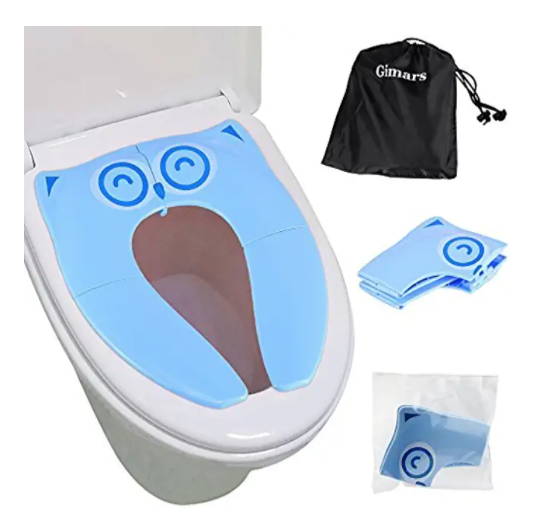 Portable Potty Training Seat
These are great if you need to use a public toilet and your little one is not great at balancing on a large seat, or is scared on a large toilet seat. It also keeps their cute bottoms off what may be a dirty public restroom seat. It folds up very small so can fit in your purse when you're out and about. But this training seat can only be used on a toilet, and cannot be used as a stand alone as a potty.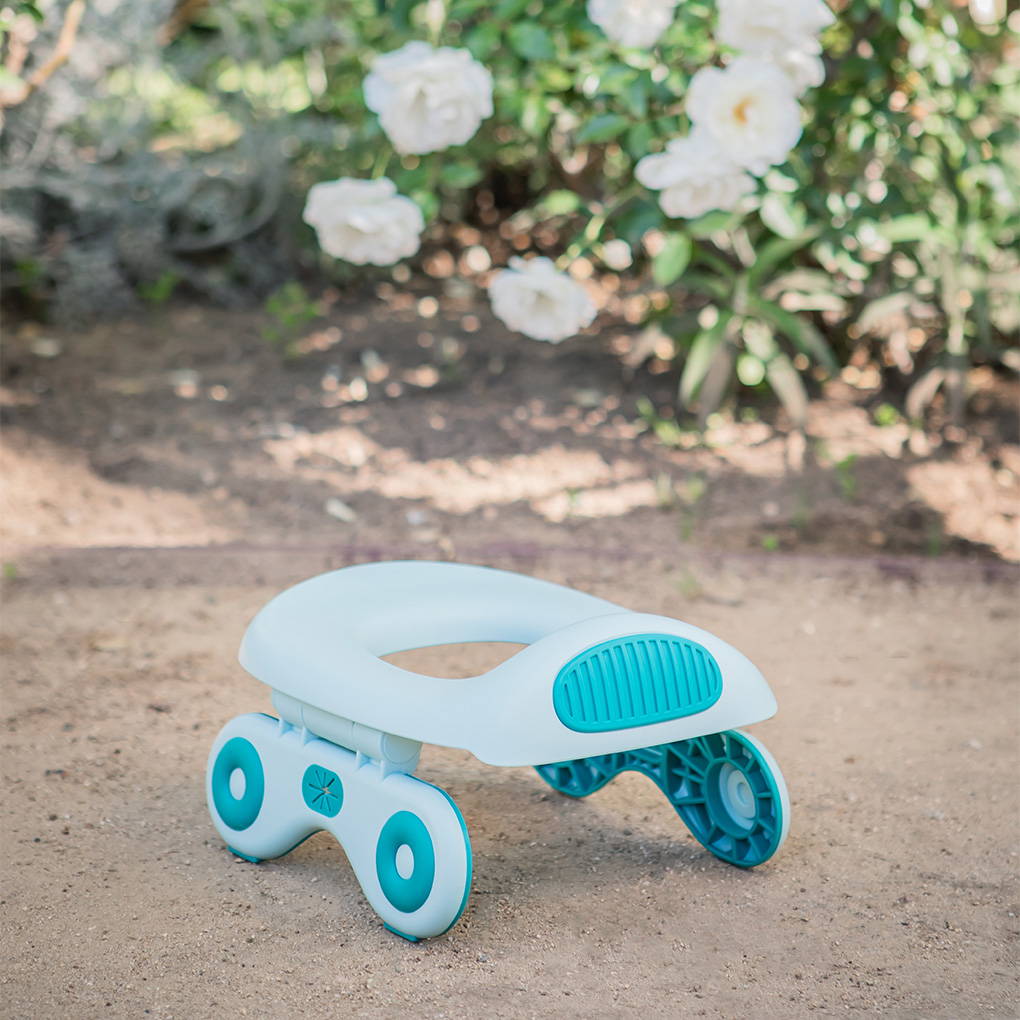 Poppy Potty - A Portable Potty for Toddler Travel
The Poppy Potty is more universal than both the above products, and can be used for both number 1 AND number 2 emergencies! Both standing on the ground, and on the toilet.
Because it can hold up to 110lbs even your older kids can use it when you're out. But it's not so large that it can't be folded and easily carried with the included Organic Cotton Carry Bag. If you're anything like us you'll probably still carry a bag with snacks and drinks. And of course if you're in the process of potty training/learning you'll have an extra change of clothes, wipes and... the kitchen sink! We find it easy to add Poppy Potty to the bag when we want to combine everything in one bag, or carry it solo.
We made Poppy Potty easy to use, with only a 10-second setup! It's a lightweight & environmentally friendly portable potty, that also looks cute, to make it a little more cool to be carrying a potty around with you! And we include a roll of 20 of our exclusive biodegradable potty liner bags for a no mess, no stress portable potty experience.
Happy Shopping!